Control Cabinet Construction
The central unit
Our range covers the entire spectrum from small terminal boxes to complex control cabinets in single-unit and series production.
We take on the complete design of the circuit diagrams with the help of E-plan software. The layout of the control cabinets is designed in consultation with our customers.
Due to our integrated material procurement system, our customers benefit from our supplier know-how. All work is carried out by qualified electricians.
* All internal departments – Design & Development, Mechanical Manufacturing, Control Cabinet Construction, Water Jet Cutting and Rapid Prototyping – can also be individually called upon to carry out external orders.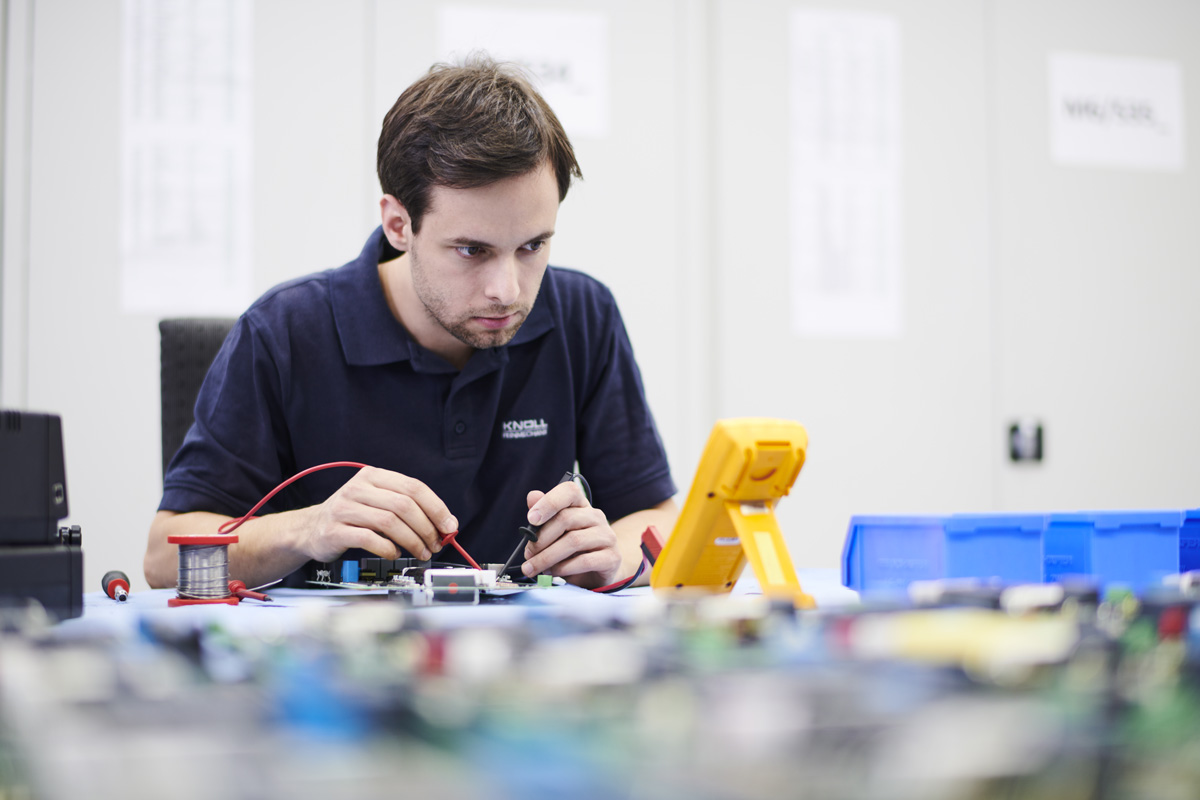 Specifications
Standardised processes
Our know-how in this area guarantees optimum process reliability. All control cabinets are manufactured in accordance with standards and delivered fully tested.
Standards:
EN, IEC, ISO, etc.
Labelling:
With BMK and at the contact point
Wiring:
LSC system and pre-assembled wire sets
Test protocol:
Included in the scope of delivery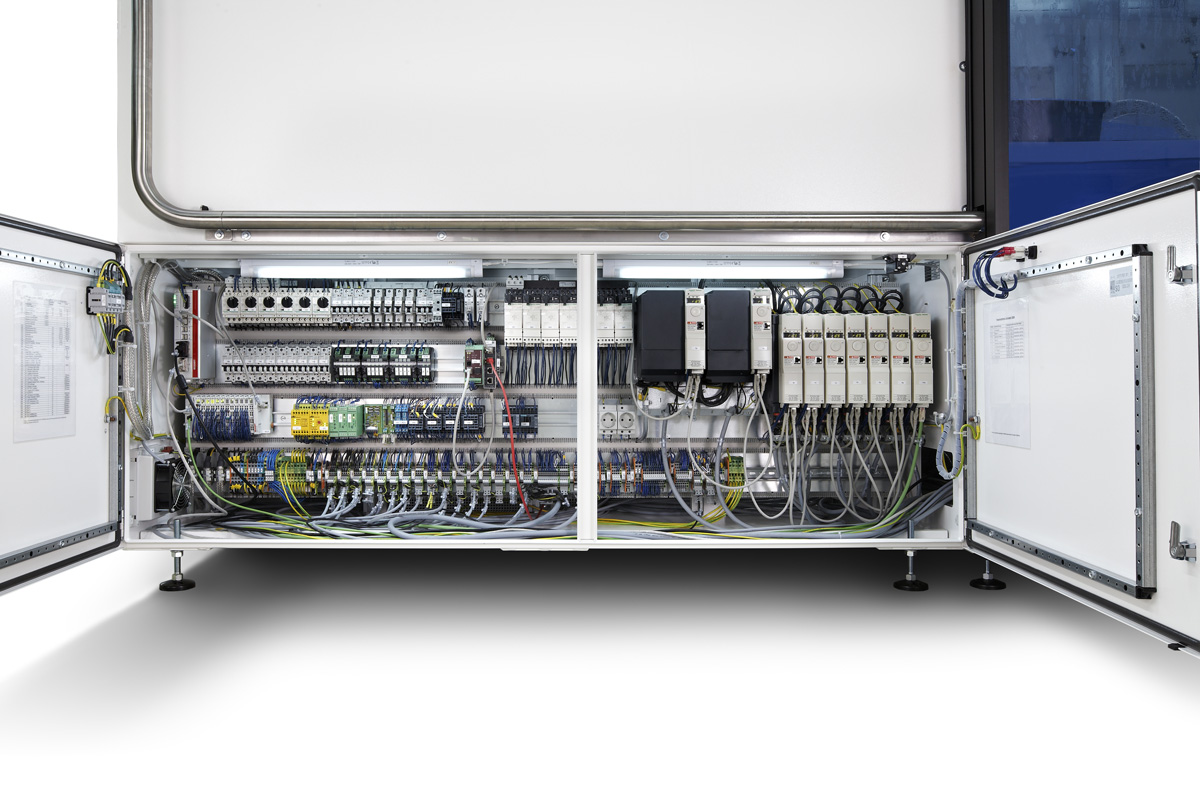 Control Cabinet Construction
You are looking for a partner
to help you with your project?
Benefit from our experience now and contact us.