Machining Production
Digital design combined with the latest 3D technology
Design and production are closely linked. The geometric data to be machined from the CAD design are transferred directly to the production systems. Our modern production technology enables the machining of complex 3D free-form milled parts.
On our CAM-supported workstations, we transfer the design data in various formats directly to the production systems.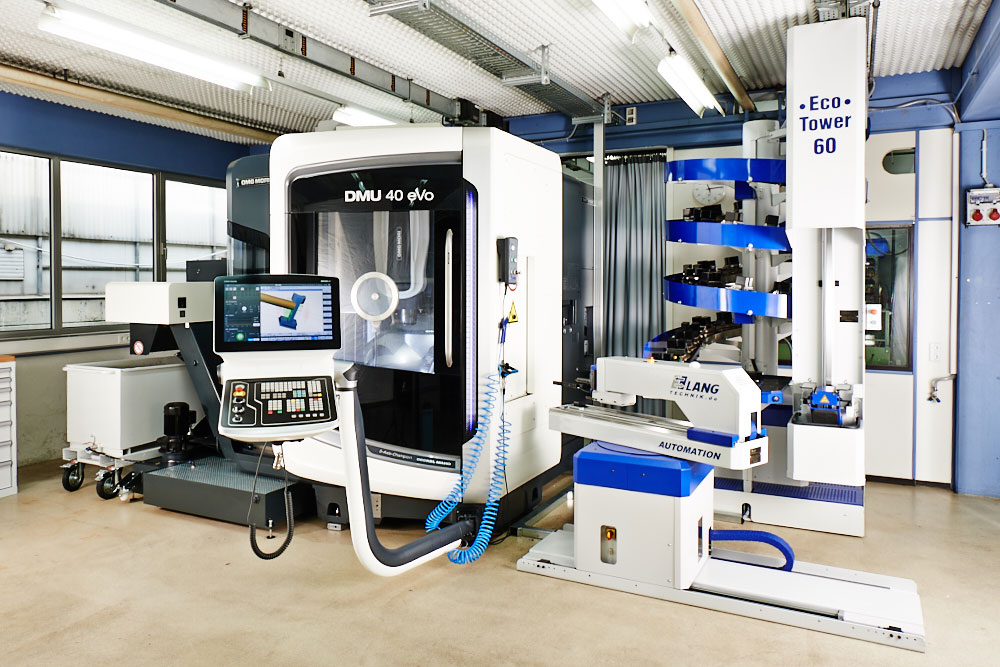 Material, size and complexity
Individual parts or small series of the highest precision
Our qualified employees, optimised production processes and modern machines guarantee you the best quality and highest precision of the production parts.
Every component is checked by our quality assurance department with the latest 3D measuring technology according to specifications.
All internal departments – Design & Development, Mechanical Manufacturing, Control Cabinet Construction, Water Jet Cutting and Rapid Prototyping – can also be individually called upon to carry out external orders.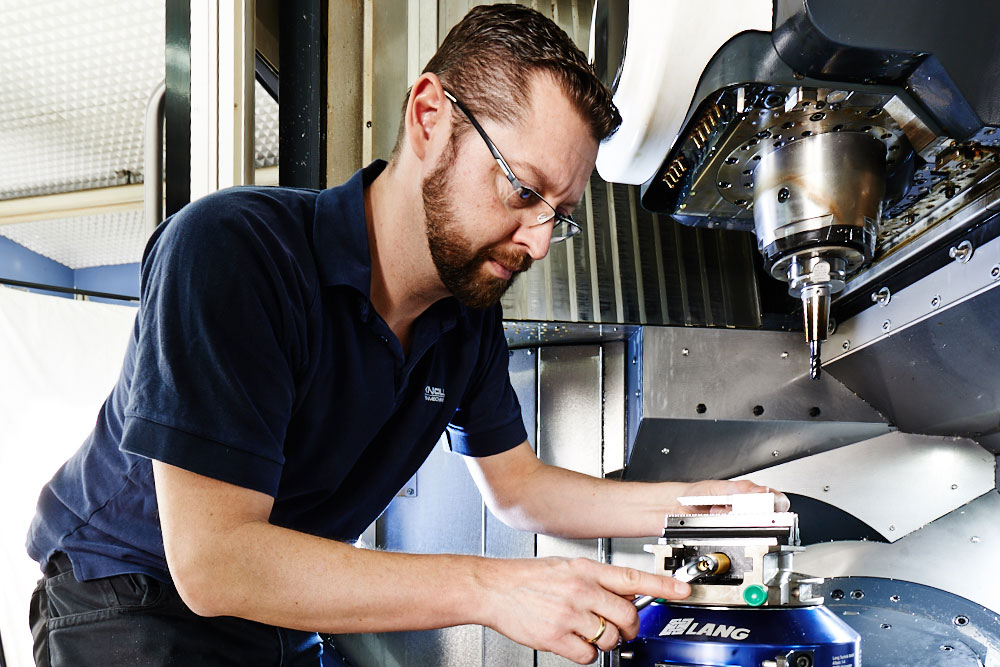 Material overview
Our modern machinery allows us to process the following materials.
Dimensions
Here is a small insight into our wide range of possibilities.
Universal lathe
Here are a few example values in the field of turning production.
Machining Production
You are looking for a partner
to help you with your project?
Benefit from our experience now and contact us.