Individual modular system
Scalable modules for your application
We have developed a modular system which is available in different sizes. New elements are easily integrated. Components that can be easily converted offer flexibility and enable the production of different product types. Each workstation has its own control system and can be commissioned independently of the line. Additional modules incorporating new features can be installed in existing lines with little effort.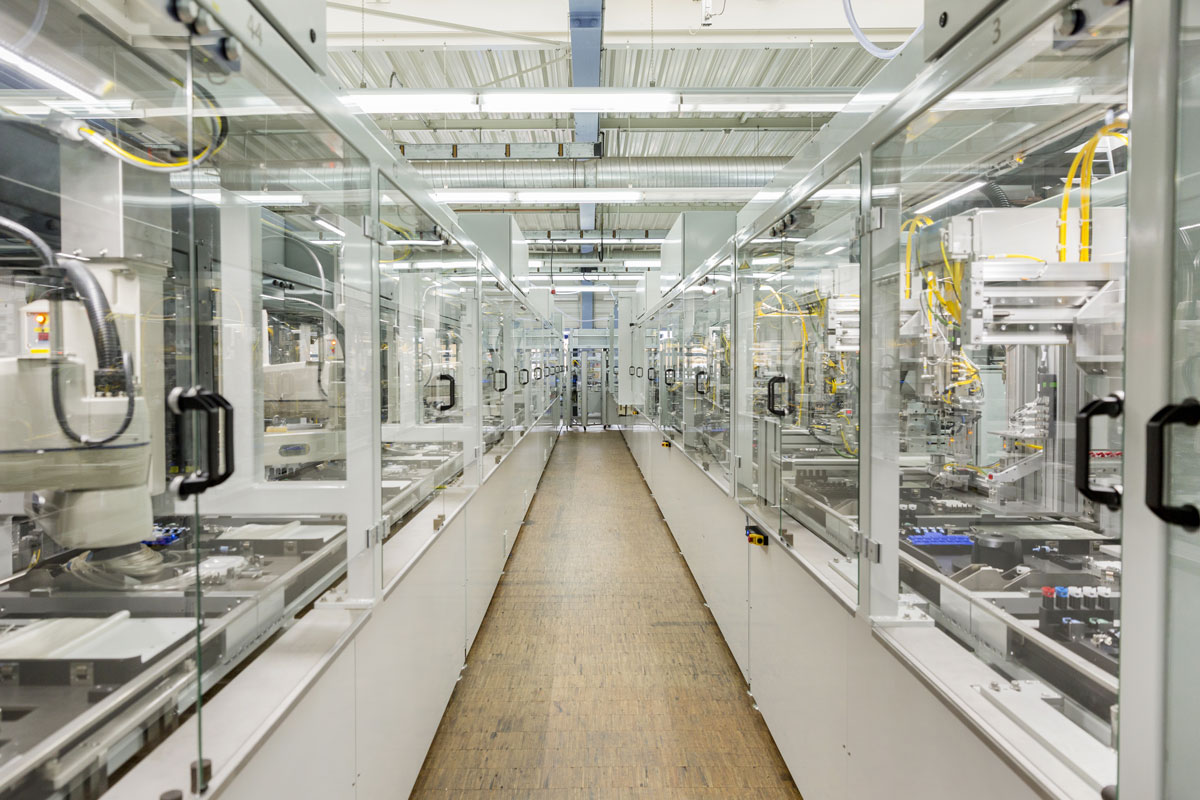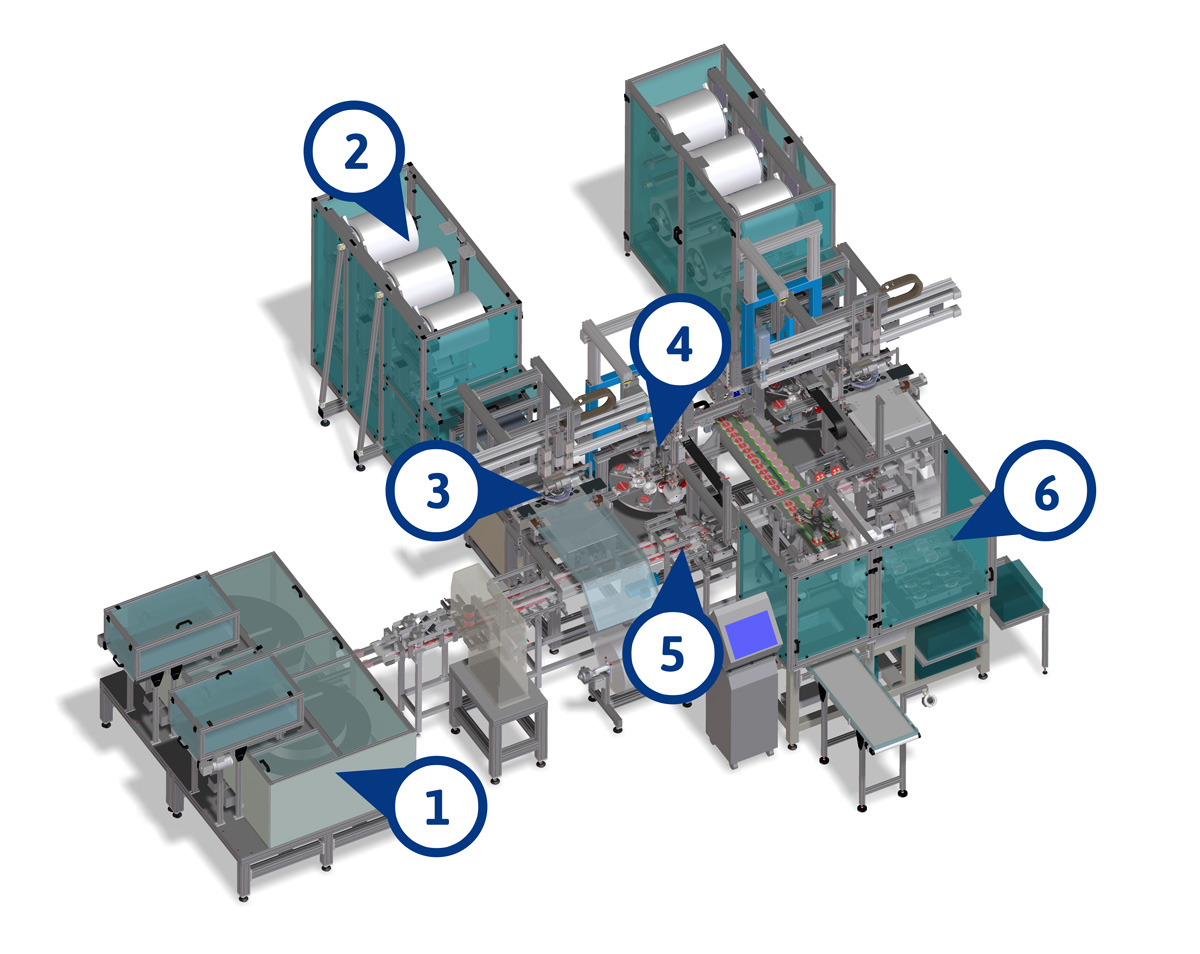 1. Feeding station
2. Unwinding station
3. Cutting station
4. Welding station
5. Robot station
6. Leak testing station
1. Buffer station
2. Assembly station A
Thermoforming, Foil cutting, Welding
3. Assembly station B
Foil cutting, Welding
4. Leak testing station
Modular system
You are looking for a partner
to help you with your project?
Benefit from our experience now and contact us.