Connection technology
Coiled or assembled
Our connection technologies enable us to realise "tube to tube" or "tube to component" connections.
The tubes can be processed in a coiled or assembled state. Depending on the material and components, the connection is made using solvents or high-frequency/ultrasonic technology. In ultrasonic technology, we use welding generators of all well-known manufacturers according to best suitability or according to customer requirements.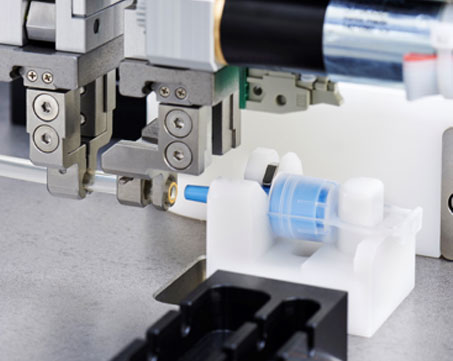 Separation technology
The right cut for each material
The following technologies are used to separate and cut a wide variety of materials such as cellulose, non-wovens, PVC or PE:
Knife cutting, wobble cutting, rotary cutting, punching, ultrasonic and laser cutting.
We also use our specially developed cutting head based on "Spin-Cut" technology.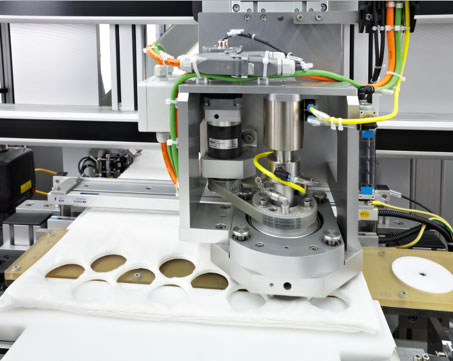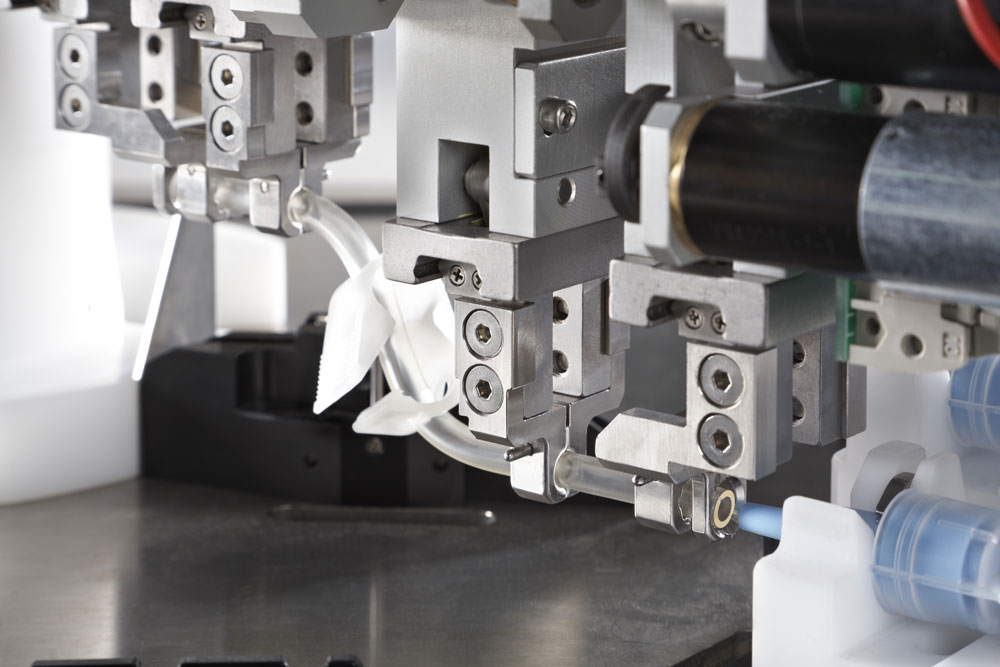 Cutting
We use different cutting methods to cut a wide variety of materials.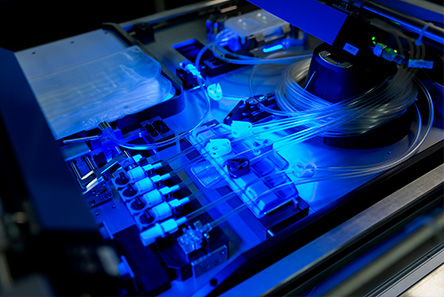 Bonding
We bond by using solvents with process-safe in-house dosing technology.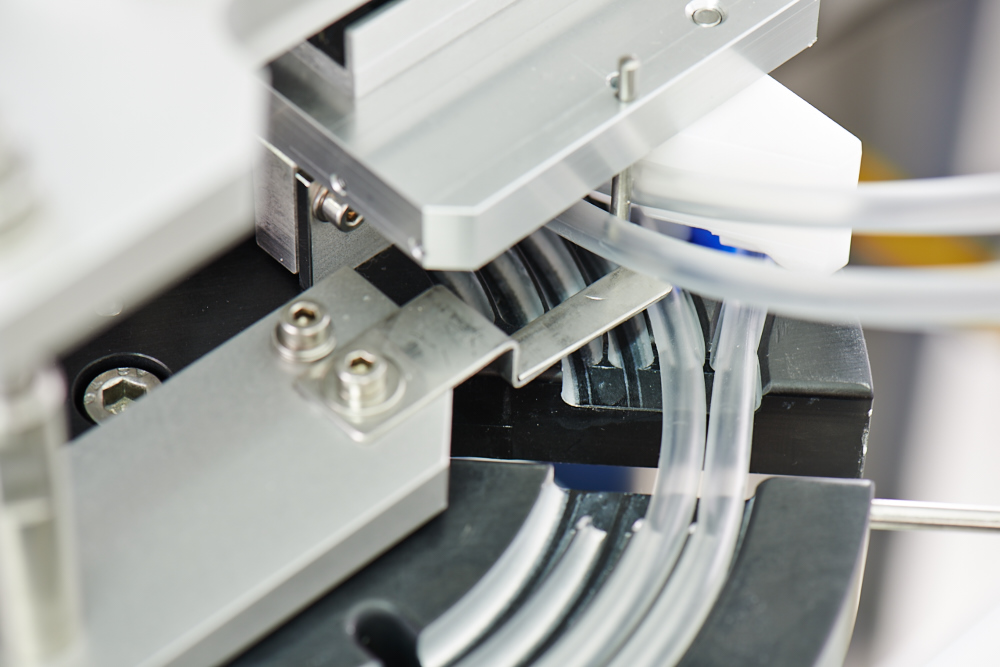 Welding
We use different welding methods such as high-frequency, ultrasonic or thermal welding.
Connection & Separation Technologies
You are looking for a partner
to help you with your project?
Benefit from our experience now and contact us.