Rapid prototyping & 3D printing
Individual parts
Using a special 3D process based on ONYX, we can produce complex, 3-dimensional components in a very short time. This method is always useful when components are needed for functional tests, proofs of concept and assembly and dimensional tests.
But rapid prototyping is also a powerful tool for customer presentation purposes: the data is transferred directly from CAD, so that a component true to the original can be produced in the shortest possible time. The high level of precision in production also allows the production of complete assemblies.
*All internal departments – Design & Development, Mechanical Manufacturing, Control Cabinet Construction, Water Jet Cutting and Rapid Prototyping – can also be individually called upon to carry out external orders.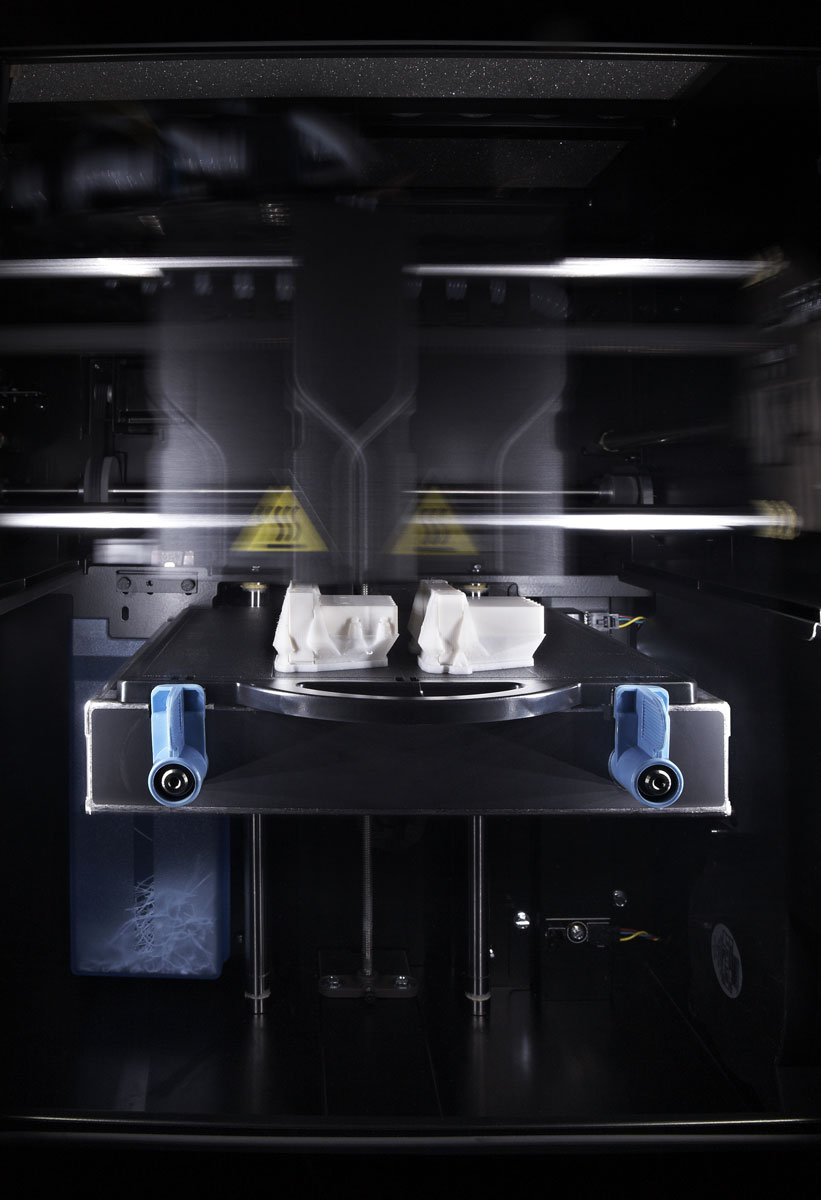 Further possibilities
Optimisation through special post-treatment
For specific applications, the components can also be post-treated to optimise special properties.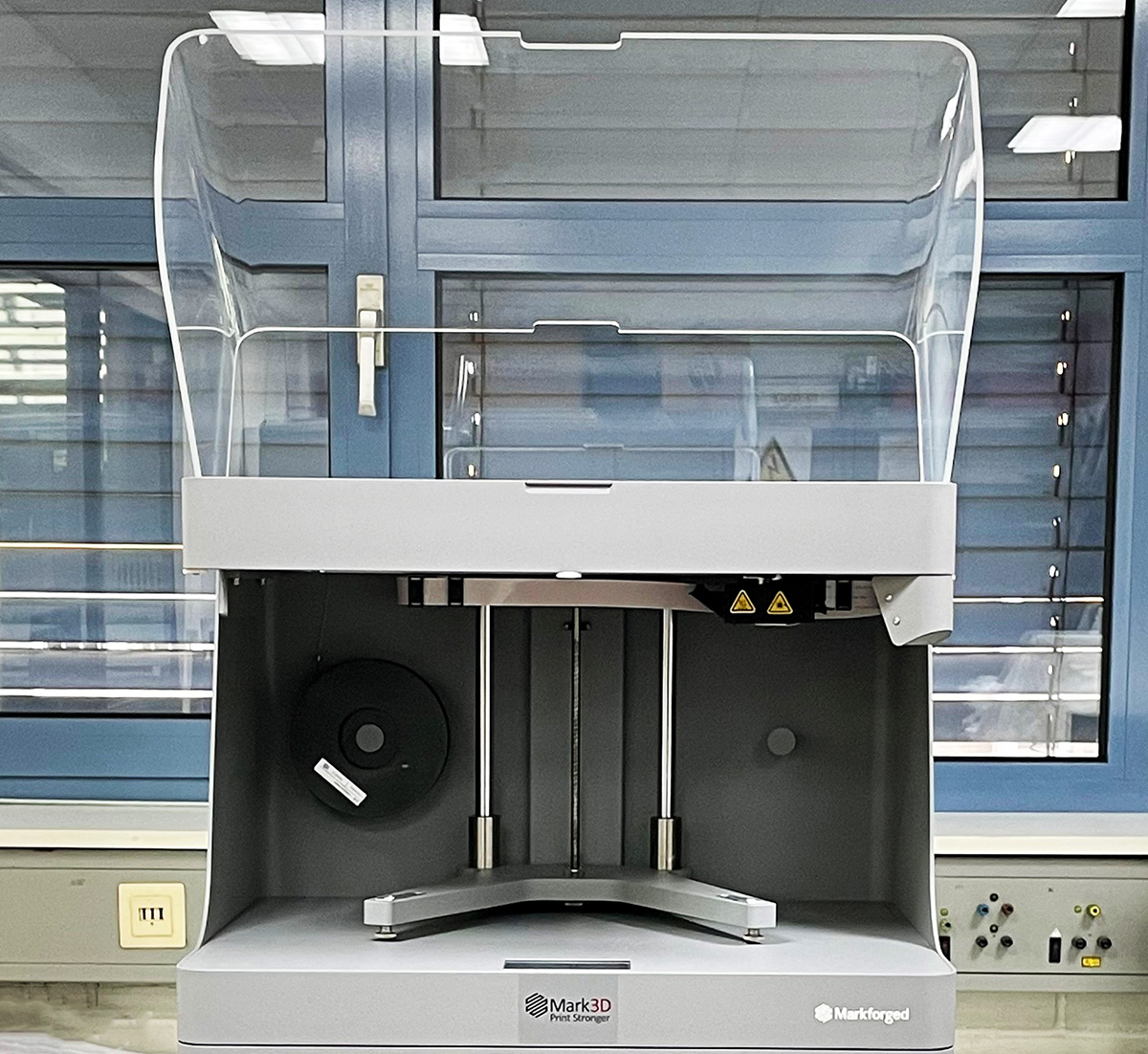 Examples & technical specifications
3 dimensional components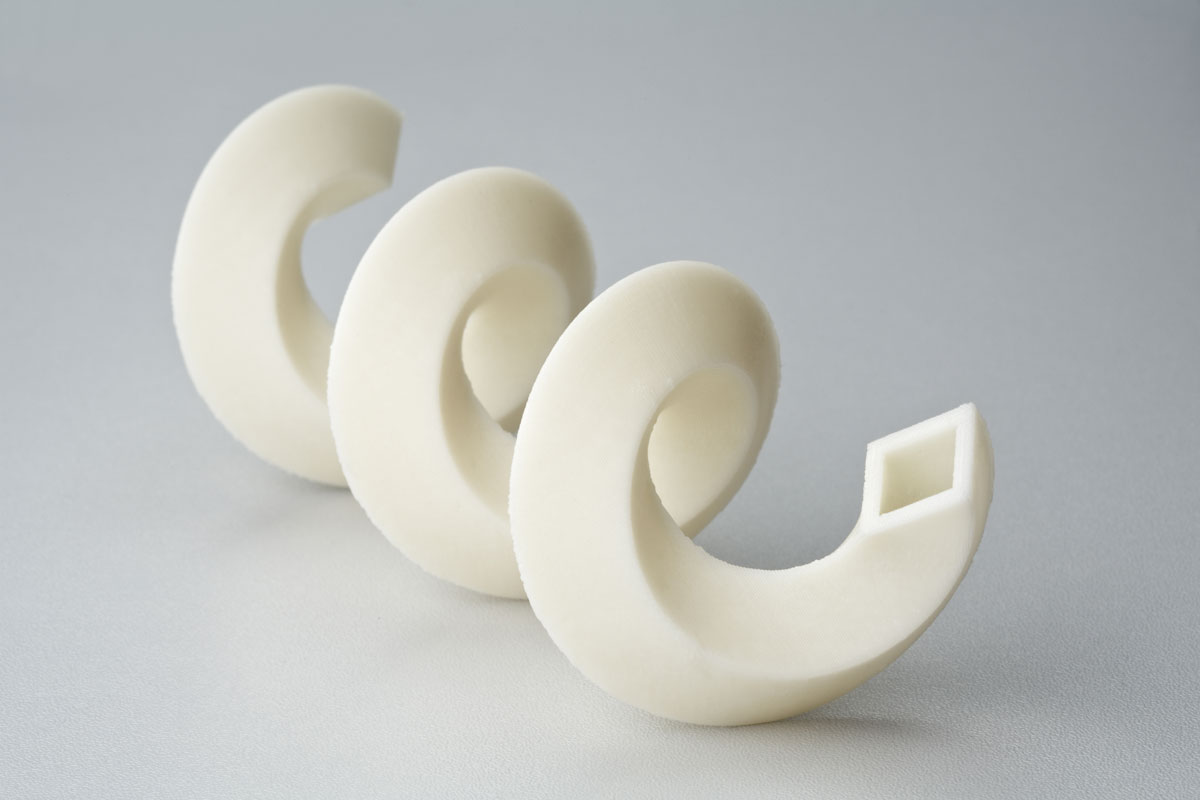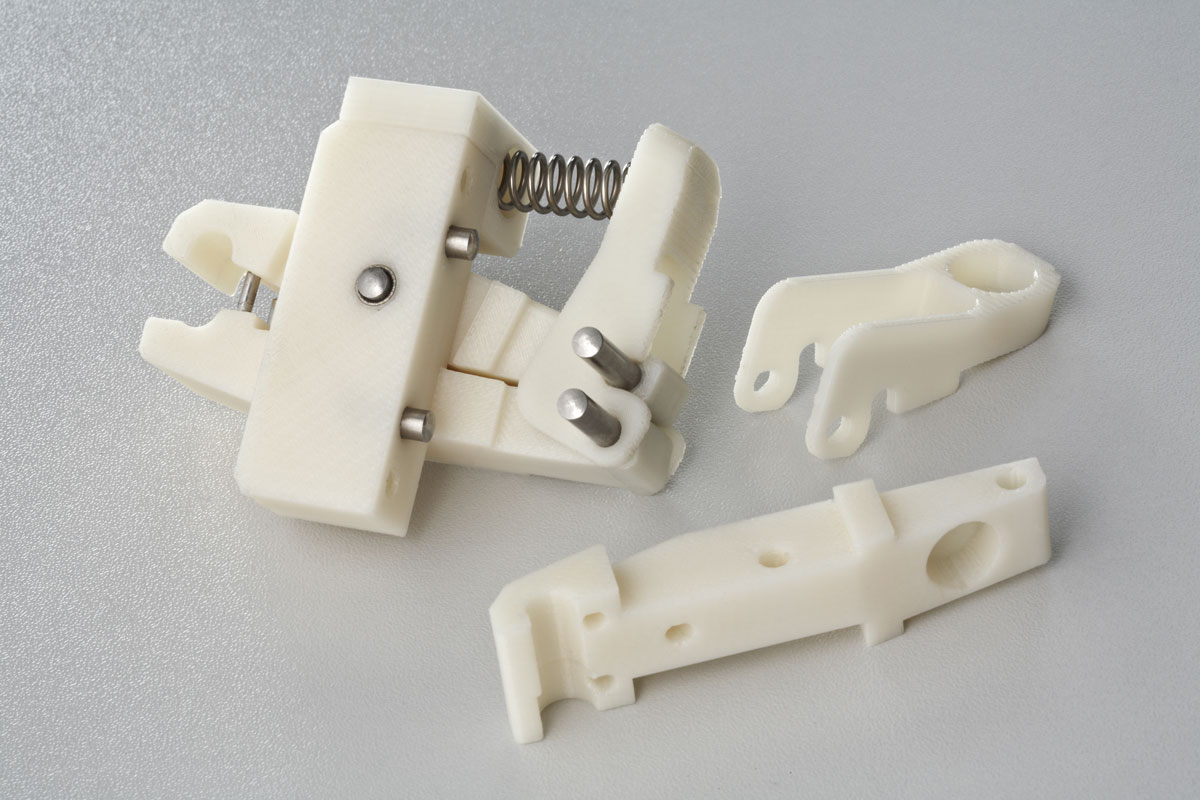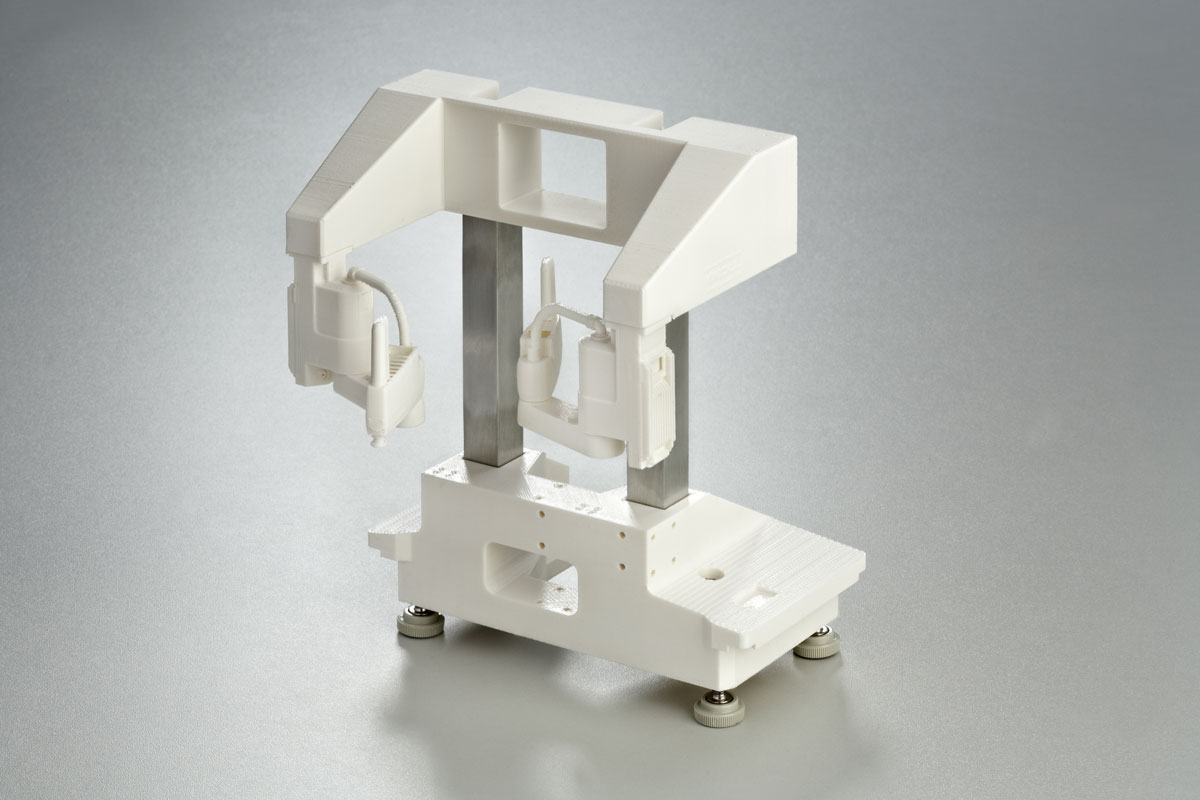 Maximum part size:
203 x 203 x 152 mm
Scalable when joining several components together
Accuracy:
0,05
Minimum wall thickness:
1 mm
Required data:
.stl file (via e-mail)
Required stability:
stable, medium, light
Required colour:
ivory, black, red, white
(others on request)
Please indicate any special requirements for the component
Rapid prototyping & 3D printing
You are looking for a partner
to help you with your project?
Benefit from our experience now and contact us.