Robotics & Gripper Systems
Perfect handling and assembly
The gripper systems developed by KNOLL offer decisive advantages in assembly processes in terms of flexibility, reproducibility of assembly quality and the assembly of components with dimensional tolerances. Depending on the application, our gripper systems are both servo and pneumatically controlled.
The specially developed Handling Head as a key component of a safe assembly process as well as other crucial parts are manufactured and assembled completely in-house.
The safe handling of a wide variety of parts and components requires the use of a wide variety of systems. The following handling systems provide examples of past projects: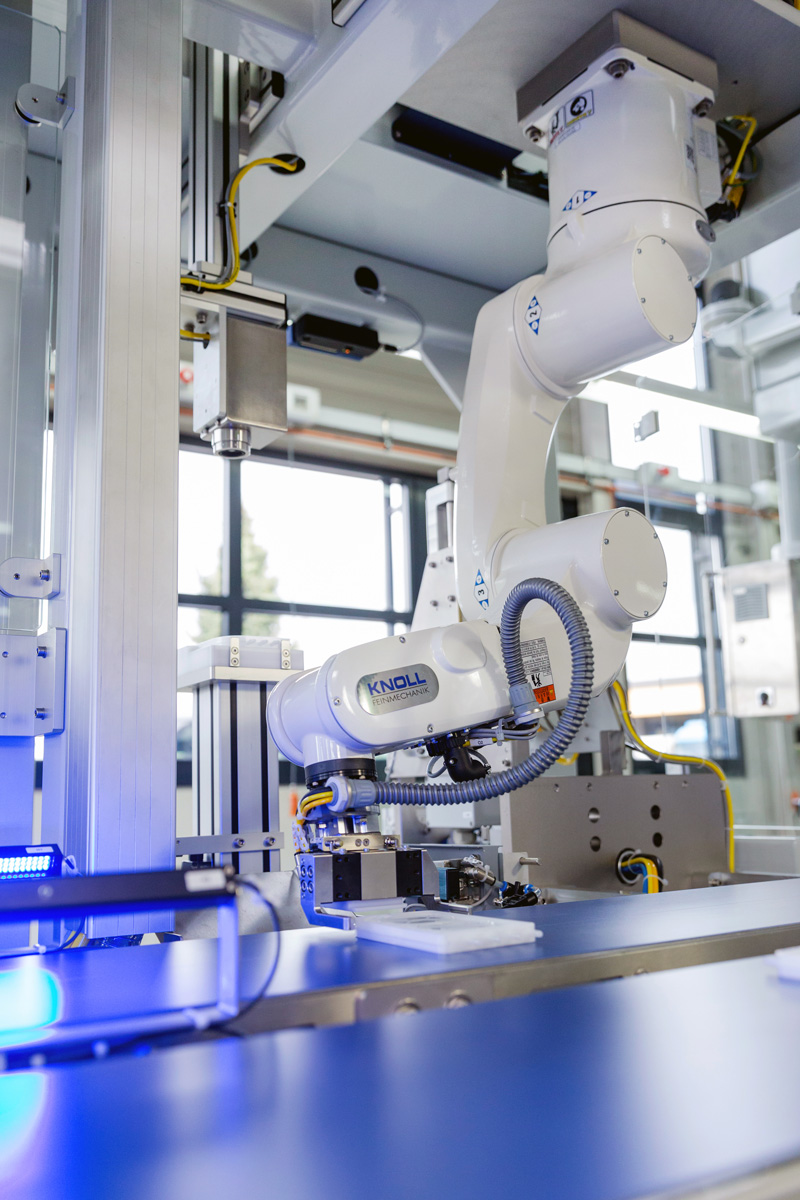 Robot systems
The right module
Based on the application, various assembly and cell concepts are applied on a modular basis. The modules are selected according to specifications and in close consultation with our customers. We integrate robots from all well-known manufacturers.
Stand-alone assembly cells as well as interlinked systems can be realised and combined for the most diverse automation requirements.
Dual-robot systems are one of Knoll's special developments. In combination with our Handling Head, they are ideally suited for tube assembly.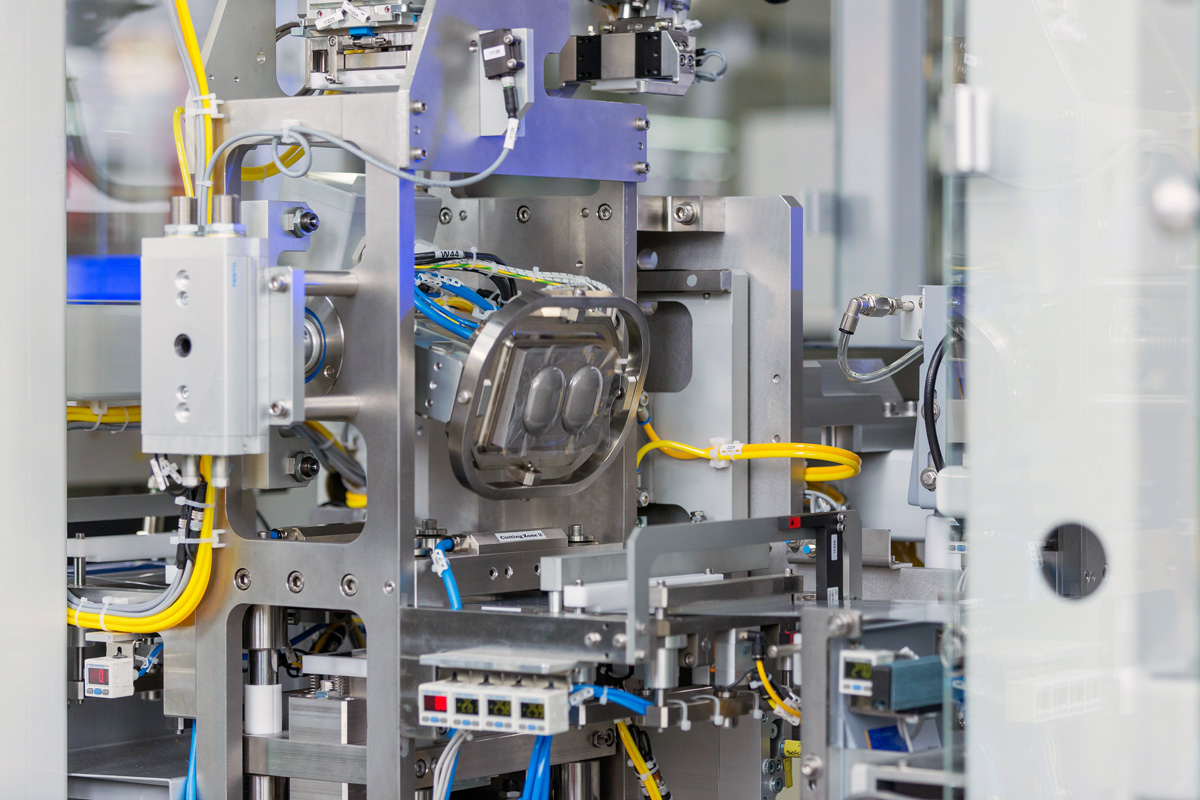 Software & integration
The right control system
Existing customer-specific technologies, workflows and processes can be integrated into new concepts. The application software required for this is designed by our software engineers. Integration in MES or EPR systems is possible with the appropriate specifications. We have broad experience in the entire field of digital integration of these and other process steps, which we are happy to make available to you.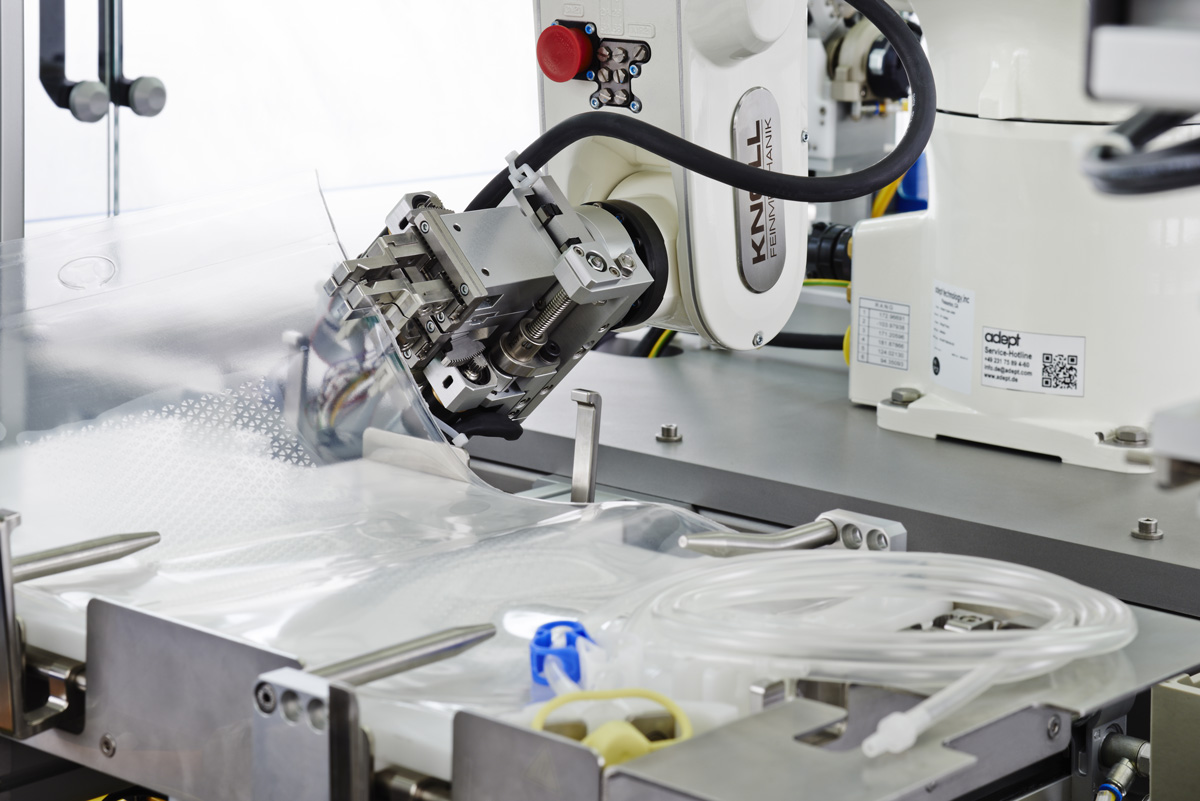 Know-how
Flexible components
Our core competence and experience lies in the assembly, handling and testing of flexible components.
By combining handling and gripper systems, we are able to quickly and safely assemble and handle e.g. tubes, connectors, foils, packaging, etc. with the highest quality standards.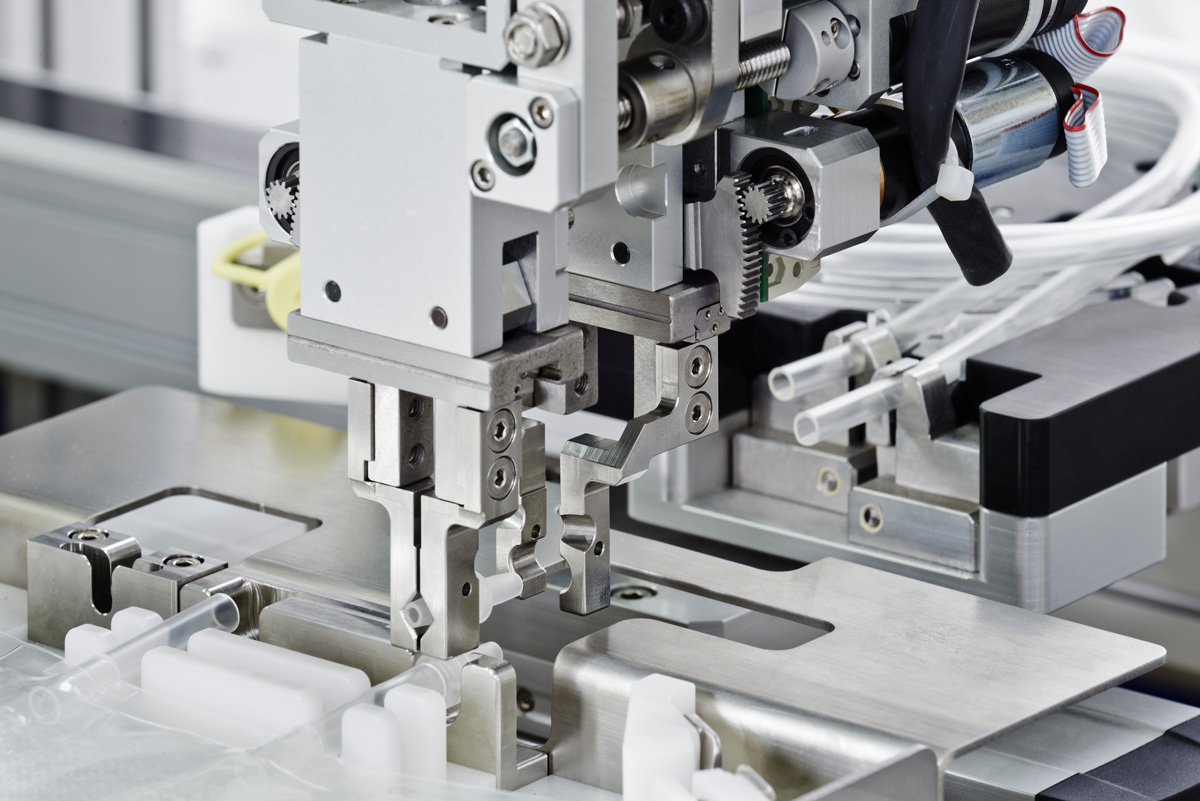 Robotics & Gripper Systems
You are looking for a partner
to help you with your project?
Benefit from our experience now and contact us.