Water Jet Cutting
Finest precision
We regularly use this technology for our own parts production but also for contract manufacturing.
Almost all materials can be processed with high precision using this high-pressure water jet process.
Aluminium, stainless steel, titanium, steel, brass, copper, cast iron, bronze, granite, artificial stone, marble, ceramics, rubber, sealing materials, foams and glass.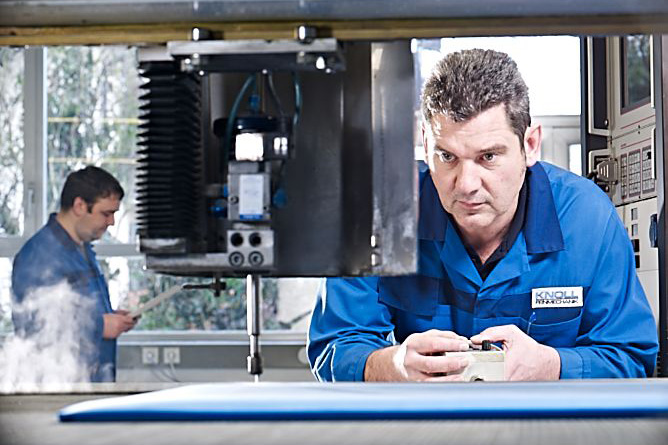 Technology & advantages
High pressure combined with low heat
In water jet cutting, the material to be processed is separated by a high-pressure water jet.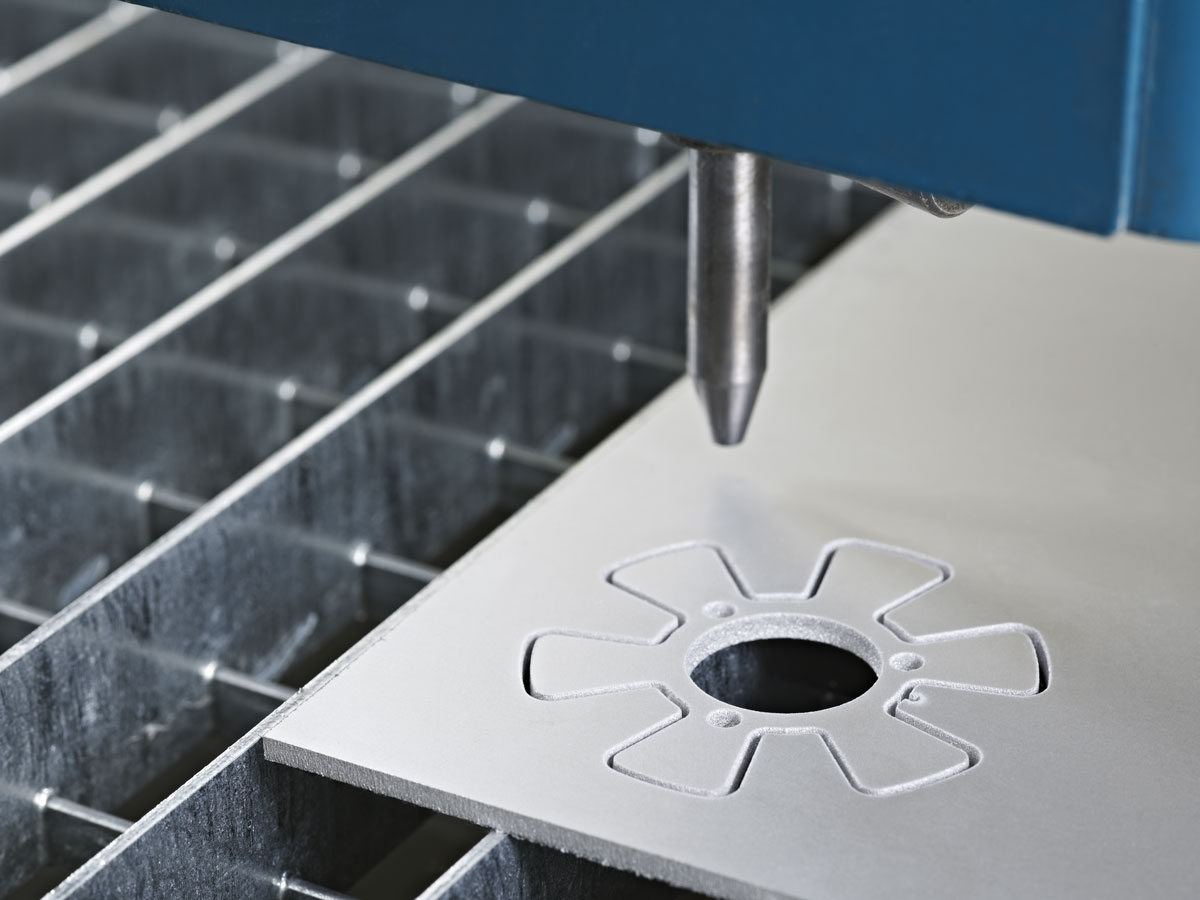 Pressure & temperature
This jet has a pressure of up to 3,800 bar.
The material to be cut hardly heats up at all.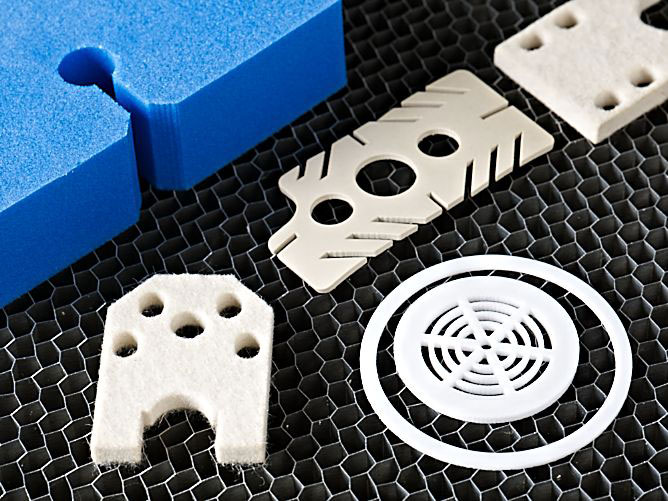 Fluid
Depending on the task, we use abrasive fluids (working range 500 x 1,000 mm) or pure water (working range 1,000 x 1,000 mm).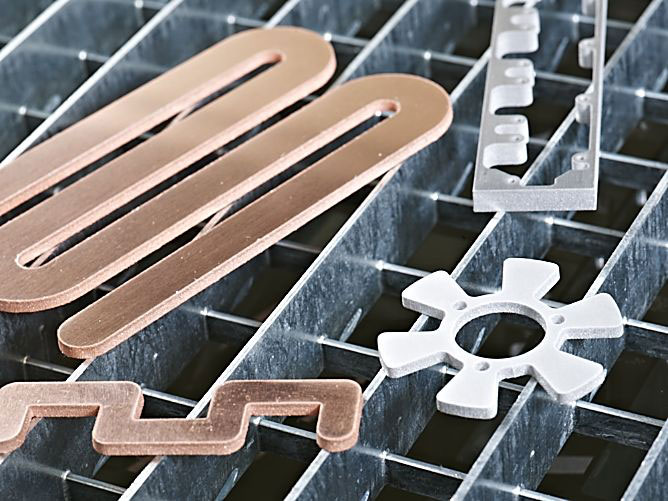 Complexity
We can manufacture gaskets as well as complex parts with two-dimensional geometry in any quantity required.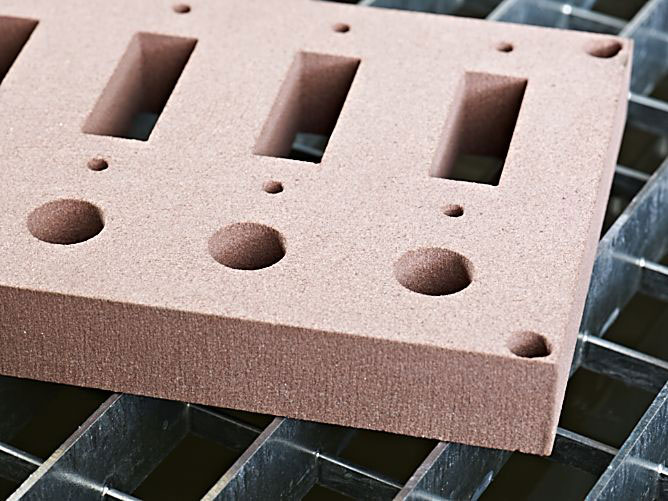 Material advantage
The technology is also particularly suitable for processing foam materials, e.g. inlays for toolboxes.
Water Jet Cutting
You are looking for a partner
to help you with your project?
Benefit from our experience now and contact us.